the Blindpainters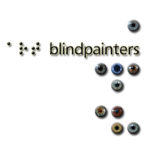 The Blindpainters Foundation is an Amsterdam based Art Foundation founded in 1994.
It produces transcendent projects in a contemporary art context. Metaphorically the name Blindpainters is understood as in 'turning a blind eye on facing constrains', when manifesting complex projects. Quality and care are top priorities. The manpower behind it is a sustainable network of people, who not only enjoy immensely the energy released by the projects but also believe that these projects are to set milestones in the journey of art history. By realising the impossible they find the inspiration for continuity and uniqueness.
Blindpainters is multi-tasked, from art production work to curatorial arrangements, from film productions to book publishing. Please find out more about these projects in other sections on this website.
The teams include people in Amsterdam and abroad:
Hans Kalliwoda (artist)
Ciska van Beek (grants fundraising WiaS)
Nadine Myk (office management)

Michi Meier ('no risk no fun', film production, Stuttgart)
Arno Vrijman (multimedia)
Frank Gössinger (printed matter, design, Cologne)
David Haberkamp (printed matter, design, Cologne)
Luis Soler Monte (printed matter, design, Cologne)
Ale Bosma (accountant, Juridical advise)
At this occasion we would like to thank the following people within the network and supporters here in Amsterdam and overseas for their dedication and help with the projects:
Carol Poyé, Rodney Sinclair, John Klinkenberg, Eva de Klerk, Paul V., Jeroen de Swaaf, Louis Kok†, Martin Rendel, Dania ten Hoopen, Ellis van de Giessen, Edo Sutherland, Suzanne Loohuis, Fred Gales, Mirjam Makkenze, Luciënne Kleverlaan, Akko Dekkers, Myriam Curiel, James Fitzpatrick, Jeroen van Roon, Aleksandar Andjic, Jelena Milisavac, Hans-Peter Wipplinger, Mike Schlichting, Marcel van der Bilt, Diana Wempe, Christy Deves, Rowin Snijder, Bart Majoor, Henk Talma, Tom Skullerud, Judith Huemer, Hans Gaasbeek, Toek, Azart, Martin Angstl, Agnès Bompy, Margarita Godi, Wolfgang Preisinger, Ruud Deams, Joris Brouwer, Hans Buitelaar, Lucy Nooren, Marko de Pender, John Haley, Annemarie van Duynhoven, Bert-Jan Zuiderduin, Lies Schermer, Anita van Veelen, Geert van Kerckhove and many others…
Please consider to support our projects by acquiring one (or all) of our publications.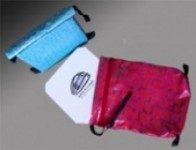 .