.
'Good art provides inspirations, brilliant art brings about changes'
Hans Kalliwoda.
The Blindpainters Foundation is an Amsterdam based Art Foundation founded in 1994 that produces transcendent projects in a contemporary art context with non-commercial aims.
 The manpower behind it is an ever-growing network of people, who not only enjoy immensely the energy released by the projects but also believe that these projects set milestones in the journey of art history. .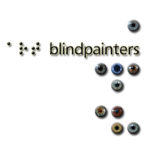 The World in a Shell – polliniferous project (WiaS) is used as a vehicle for intercultural exchange and intellectual cross-pollination underpinned by social and ethical concerns. It functions as an artist laboratory in order to both tell and collect stories. WiaS can be remodelled into a cinema, a stage for theatre and workshops and also utilises technologies that can be used without degrading either the environment or the values and lifestyles of the peoples it visits.
BeeCare Amsterdam develops and implements an official Bee Sanctuary or bee-protection-zone in its local inner city neighbourhoods in Amsterdam. A bee-protection-zone is a safe haven for every sort of bees where a maximum on hospitality is provided. The neighbourhood becomes a bee-friendly microclimate and a study ground. BeeCare maintains its own Honeybee populations on a rooftop but it's focus is on wild bees. .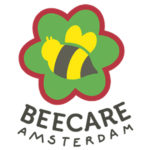 The europartrain traveled through Europe, dynamically collecting railway carriages from every country to initiate and stimulate the interaction and cooperation between the different European cultures. While the Artists reflected on the present European cultural climate, people on train stations could step into one carriage and by walking from wagon to wagon, they crossed the entire continent without the train being in motion. .